I know everything about Real Estate. Contact Me!
Providence Real Estate Group, Inc.
6971 N Federal Hwy, E-204, Boca Raton, FL 33487
I take the time to listen carefully to understand my client's needs, wants and concerns. I will be ready to take quick action when required and spend more time with those who aren't quite sure which direction to take. My genuine concern for my client's best interests and happiness ensures the job is done!
Boca Raton, Palm Beach County
Boca Raton is a city in Palm Beach County, Florida. The city is located at 26°22'6"N and 80°7'44"W. According to the United States Census Bureau, the city population was 91,332 persons. As of the last census, the median income for a household in the city was $71,678. Please visit the city page at my website and you'll be able to see all real estate data and detailed Boca Raton statistic.
know more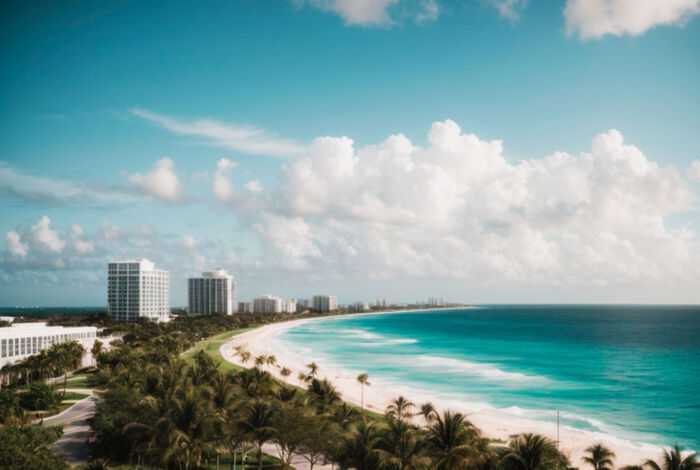 What's trending now in the market
SoftBank's Marcelo Claure pays $11M for North...

by

By Ina Cordle

on 2020-08-10 at 6:30 PM

Marcelo Claure, a top executive at Japanese conglomerate SoftBank Group, paid $11.1 million for a waterfront teardown on Miami Beach's North Bay Road, The Real Deal has learned. Claure, CEO of Softbank Group International and executive chairman of New York-based co-working giant WeWork, bought the house at 5212 North Bay Road through a trust in his name, confirmed Nelson Gonzalez of […]

Numerous stores looted in Downtown Chicago...

by

TRD Staff

on 2020-08-10 at 5:30 PM

Numerous stores were vandalized and looted along the Magnificent Mile and other parts of Downtown early Monday morning, as crowds descended on the area after Chicago Police shot a man following a confrontation in Englewood. The scene was reminiscent of the widespread looting that followed the police killing of George Floyd in Minneapolis in late May. In response, Mayor Lori Lightfoot imposed a […]

Keller Williams reports 15% drop in sales in Q2

by

By Erin Hudson

on 2020-08-10 at 5:00 PM

Keller Williams saw sales volume plunge and the number of new home listings fall, as the pandemic brought many parts of the country to a standstill in the second quarter. The brokerage's North American agents closed 272,000 deals last quarter, for a total sales volume of $85.3 billion, down 15 percent from the same period last year, the company reported on Friday. Its listings in the U.S. […]
The Latest Unemployment Report: Slow and Steady...

by

KCM Crew

on 2020-08-10 at 10:00 AM

Last Friday, the Bureau of Labor Statistics (BLS) released its latest Employment Situation Summary. Going into the release, the expert consensus was for 1.58 million jobs to be added in July, and for the unemployment rate to fall to 10.5%. When the official report came out, it revealed that 1.8 million jobs were added, and

2020 Homebuyer Preferences [INFOGRAPHIC]

by

KCM Crew

on 2020-08-07 at 10:00 AM

Some Highlights A recent study from HarrisX shows the current health crisis isn't slowing down today's homebuyers. Many buyers are accelerating their timelines to take advantage of low mortgage rates and staying home has enabled some to save more money to put toward a down payment. Let's connect today if your needs have recently changed and you're ready to make a […]

How Is Remote Work Changing Homebuyer Needs?

by

KCM Crew

on 2020-08-06 at 10:00 AM

With more companies figuring out how to efficiently and effectively enable their employees to work remotely (and for longer than most of us initially expected), homeowners throughout the country are re-evaluating their needs. Do I still need to live close to my company's office building? Do I need a larger home with more office space?