I know everything about Real Estate. Contact Me!
Providence Real Estate Group, Inc.
6971 N Federal Hwy, E-204, Boca Raton, FL 33487
I take the time to listen carefully to understand my client's needs, wants and concerns. I will be ready to take quick action when required and spend more time with those who aren't quite sure which direction to take. My genuine concern for my client's best interests and happiness ensures the job is done!
Boca Raton, Palm Beach County
Boca Raton is a city in Palm Beach County, Florida. The city is located at 26°22'6"N and 80°7'44"W. According to the United States Census Bureau, the city population was 91,332 persons. As of the last census, the median income for a household in the city was $71,678. Please visit the city page at my website and you'll be able to see all real estate data and detailed Boca Raton statistic.
know more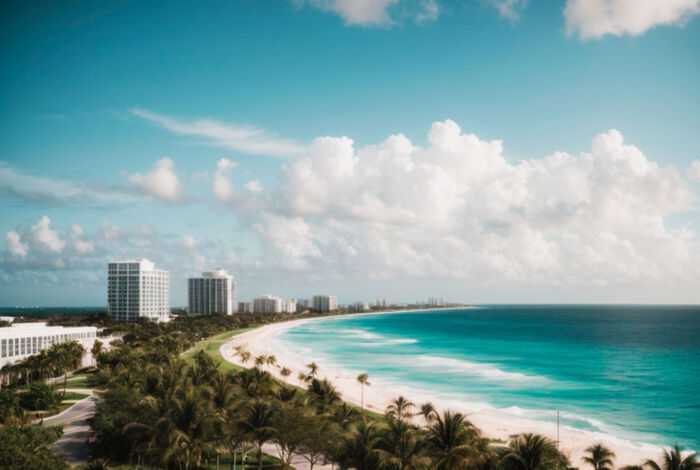 What's trending now in the market
Multifamily real estate honchos buy second Fisher...

by

By Jordan Pandy

on 2021-05-17 at 10:00 PM

The head of a multifamily real estate firm and his executive wife spent $7 million on a condo at Palazzo Del Sol on Fisher Island, next door to a unit they purchased in 2017. Records show William Patrick McDowell and Camille Roxanne McDowell bought unit 7072 from the developer. W. Patrick McDowell is chairman and CEO of Dallas-based McDowell Properties, and Camille McDowell is the director of […]

Estate Companies scores $76M construction loan...

by

By Lidia Dinkova

on 2021-05-17 at 9:30 PM

The Estate Companies will start building a North Miami Beach apartment project, after scoring a $76 million construction loan. The South Miami-based group is developing the 367-unit Soleste NoMi Beach on 1.8 waterfront acres at 16395 Biscayne Boulevard, according to a news release. Little Rock, Arkansas-based Bank OZK is the lender. The 23-story building will include about 2,700 square feet of […]

Editor's note: Battling the old guard

by

By Stuart Elliott

on 2021-05-17 at 8:30 PM

"The old guard has to be stopped." That quote may sound like it came from a progressive politician in Albany, but it was actually from a real estate broker in Manhattan. One of our main stories this month looks at the lingering specter of discrimination in New York City co-ops. We interviewed more than 40 brokers, lawyers, co-op owners and activists, and found a consensus: Although boards […]
Don't Forget to Budget for Closing Costs

by

KCM Crew

on 2021-05-17 at 10:00 AM

When buying a home, it's important to have a budget and make sure you plan ahead for certain homebuying expenses. Saving for a down payment is the main cost that comes to mind for many, but budgeting for the closing costs required to get a mortgage is just as important. What Are Closing Costs? According

When It Comes To Selling a House, Your Time Is...

by

KCM Crew

on 2021-05-14 at 10:00 AM

Some Highlights Selling a house is no small task. If you decide to try to do it on your own, keep in mind you'll be responsible for all the expert-level work of a real estate professional. The vital tasks an agent manages for you include listing and marketing your house, handling legal documentation, negotiating with all parties, and navigating local laws and regulations. If you're […]

Your House Could Be the Oasis in an Inventory...

by

KCM Crew

on 2021-05-13 at 10:00 AM

Homebuyers are flooding the housing market right now to take advantage of record-low mortgage rates. Many have a sense of urgency to find a home soon since experts forecast a steady rise in both rates and home prices this year and next. As a result, buyer demand greatly outweighs the current housing supply. Here's how