I know everything about Real Estate. Contact Me!
Providence Real Estate Group, Inc.
6971 N Federal Hwy, E-204, Boca Raton, FL 33487
I take the time to listen carefully to understand my client's needs, wants and concerns. I will be ready to take quick action when required and spend more time with those who aren't quite sure which direction to take. My genuine concern for my client's best interests and happiness ensures the job is done!
Boca Raton, Palm Beach County
Boca Raton is a city in Palm Beach County, Florida. The city is located at 26°22'6"N and 80°7'44"W. According to the United States Census Bureau, the city population was 91,332 persons. As of the last census, the median income for a household in the city was $71,678. Please visit the city page at my website and you'll be able to see all real estate data and detailed Boca Raton statistic.
know more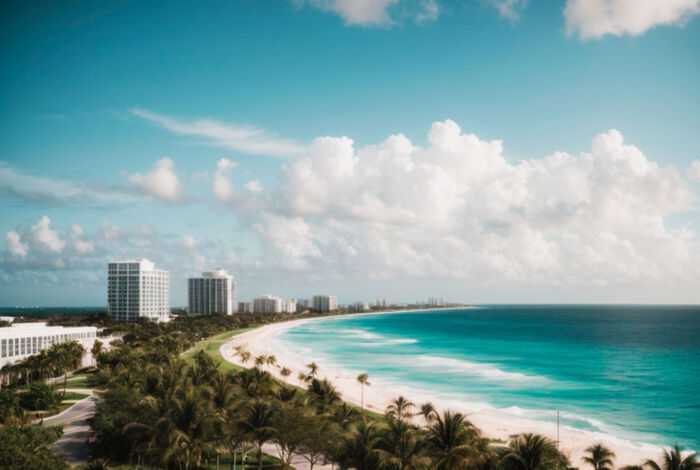 What's trending now in the market
This European city has the world's fastest...

by

TRD Staff

on 2020-01-18 at 2:00 PM

In the elegant Hungarian capital of Budapest, it's good news for home sellers and not so good news for buyers. No other city in the world saw prices climb higher than in Budapest in the third quarter of 2019. The price of a home rose 24 percent year-over-year, according to a Knight Frank study cited by Mansion Global. It wasn't a fluke for the city of 1.7 million — it topped […]

CBRE to open first Northeast co-working location...

by

TRD Staff

on 2020-01-18 at 12:00 PM

It's time to share a conference room in the City of Brotherly Love. CBRE's first co-working location in the Northeast is set to open by the end of the year in Philadelphia. The 50,000-square-foot location at Shorenstein Properties' 1818 Market building is under CBRE's Hana brand that the commercial giant launched last year, according to the Philadelphia Inquirer. CBRE has […]

Masa Son, the crown prince of Dubai and Tony...

by

TRD Staff

on 2020-01-18 at 9:00 AM

How much would it cost to build a brand new, 445,000-acre capital city from scratch in the 21st century? Indonesia figures about $34 billion, and the world's fourth-most populous nation has tapped a strange collection of people to execute the plans. The massive development project will be led by Crown Prince Sheikh Mohammed bin Zayed Al Nahyan of Abu Dhabi, according to the Associated […]
Where Homebuyers Are Heading By Generation...

by

Caety James

on 2020-01-17 at 6:00 AM

Some Highlights: Whether capitalizing on job opportunities, affordability, or warm-weather places to retire, Americans are making moves to these top cities to take advantage of the strength in the current housing market. A strong economy and lower mortgage rates have made it easier for many would-be buyers to get into the market. According to realtor.com, it just depends on which market. […]

Housing Inventory Vanishing: What Is the Impact...

by

Caety James

on 2020-01-16 at 6:00 AM

The real estate market is expected to do very well this year as mortgage rates remain at historic lows. One challenge to the housing industry is the lack of homes available for sale. Last week, move.com released a report showing that 2020 is beginning with the lowest available housing inventory in two years. The report

Homes Are More Affordable Today, Not Less...

by

Caety James

on 2020-01-15 at 6:00 AM

There's a current narrative that owning a home today is less affordable than it has been in the past. The reason some are making this claim is because house prices have substantially increased over the last several years.